From Bordeaux, we drove to Fronsac. Now, Fronsac is not exactly a world-famous destination; with a population of about 300, it hasn't exactly made a name for itself.
But Fronsac has something that makes it worthwhile for any visitor to this area: Le Clos d'Iris – a simply wonderful bed and breakfast. Coming from me – a long-time B&B curmudgeon – that is high praise. We loved staying here! What other bed and breakfast has owners who invite you to share wine and aperitifs with them in their beautiful garden? What other bed and breakfast has owners who, when they meet guests in a nearby restaurant, share their wedding anniversary bottle of wine with the guests and talk with them about life, the universe and everything in Fronsac. Well, that's Joëlle and Regis, hosts of Le Clos d'Iris.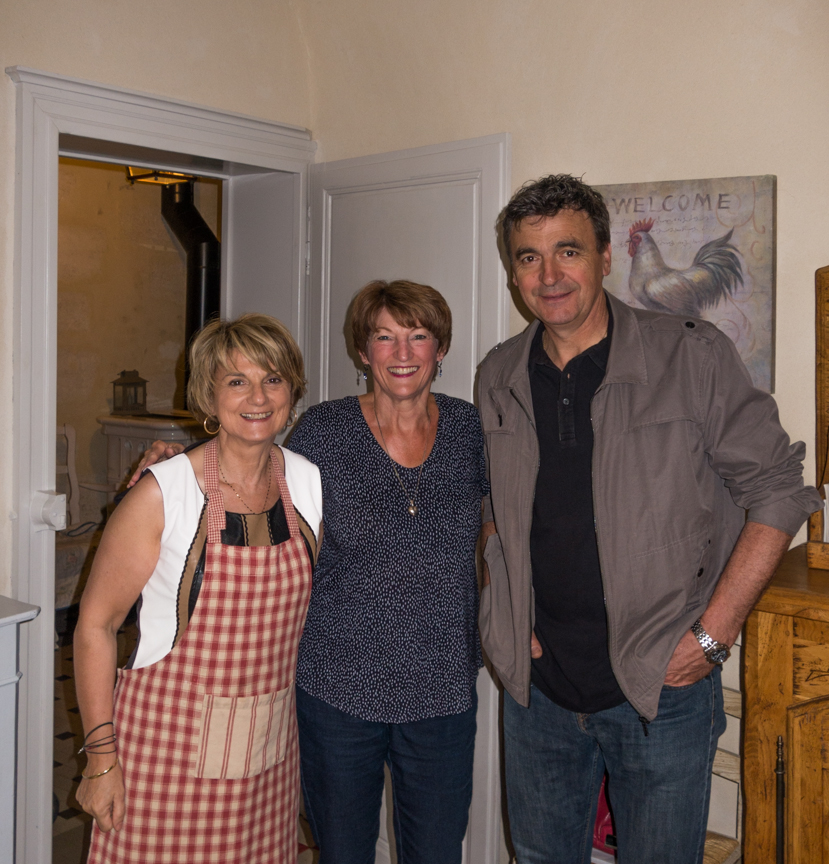 Now, I know that not many of you are planning on heading off to Fronsac in the near future, but if you want to visit the area around St. Emilion and try its wines, or if you know anyone else who is heading in that direction, Clos d'Iris is a great place to make the center of your explorations. Check it out at www.leclosdiris.com.
Wine Buying
Our hosts sent us to a winery for a bit of tasting. At the winery, they were bottling one of their wines.
The wines were great, and not very expensive, especially compared to a similar-quality Napa wine. We bought a little: