Last year I posted some meanderings about our current home of Bois-le-Roi, so just a few notes here. Bois-le-Roi is about 35 minutes by train south of Paris, with a population of about 5,600.
Our "home away from home" in Bois-le-Roi: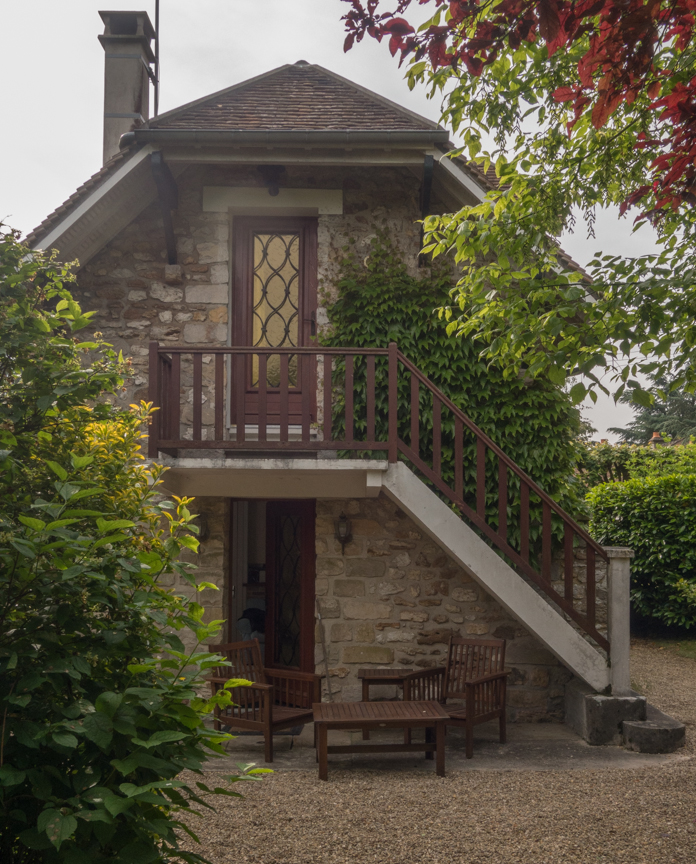 Here is an example of one thing that fascinates us about France: we went for a walk with our friend Mary yesterday. We walked a little bit into the forest that surrounds Bois-le-Roi and came upon these two stones, about a half mile apart:
What's fascinating is that no one knows what they are, when they were placed there, nor why. The one of the left has "778" carved into it; the one on the right "777." Maybe they marked the boundary of the forest, but no one knows. Gotta love a real-life mystery, don't you? Mary says there are many of these markers in the area.
That's a quick look at our current digs. We really like this town, a typical small French town; nothing special, really, but still…special to us.