Henry George Zumsteg was born to Craig and Annie this morning at 3:45, New York time. Henry weighed in at 8 lbs, 2 oz, 20 inches. No word yet as to whether he got his sister's red hair. Mom, Dad and baby are all doing well.
We're grandparents again, and happy as can be. Champagne will be drunk tonight (they have some here in France)!
Update: A picture!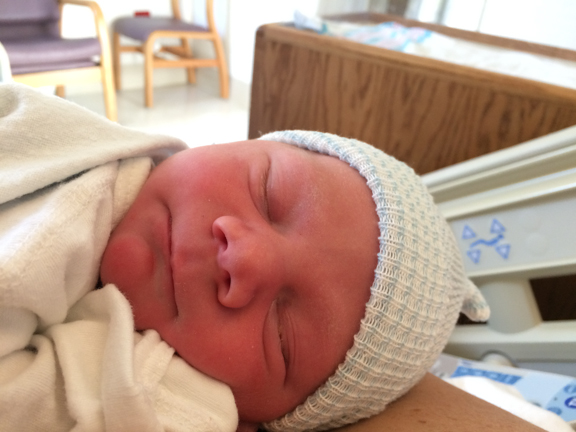 We happen to think he's the handsomest grandson ever born. We might be biased.