When we were here a couple years ago, we walked the length of the Loing Canal from its start to past Nemours, doing couple-mile stretches as a time. Since we don't have any canals nearby, this year we're walking along the Seine, seeing what we can see and watching traffic on the river. It's a very enjoyable way to see the country-side, and get a little exercise while we're at it.
This amble took place over a few days, as we ran into rain the first day. (I might point out that this was really the first rain we've seen in five weeks, after a constant forecast of "nice today, but rain tomorrow"; everyday we heard that forecast and it was finally correct.)
So, without further ado (or blather), here are some pictures and c0mments from this amble…
Every town in France has a city hall, almost always a nice-looking building. This is for the small village of Fontaine-le-Port (population: about 1,000).
We found a path along the hills of Fontaine-le-Port and walked along it for a way, seeing beautiful views over the Seine and the country-side. Quite a few houses have this view…nice.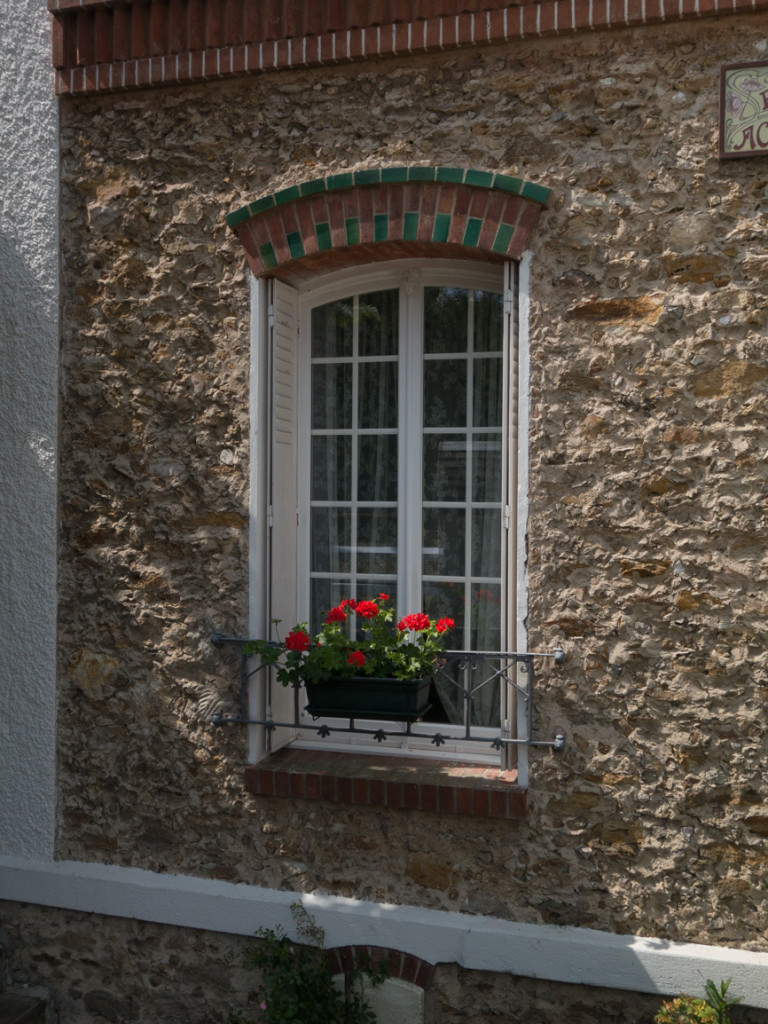 In the neighboring town of Samoreau, we came upon this Grange Hall. Yes, the same Grange Hall as we find in the United States and, originally, for the same purpose: to support the farmers of the area. This one has been around a long time; I'd put its construction about 200 years ago. Today it's used more as a community center.
It's always enjoyable to walk down a lane and see sights like this. This is a late-1800s house, likely. Not a real chateau, just a big house, but definitely beautiful. Beautiful estate, too.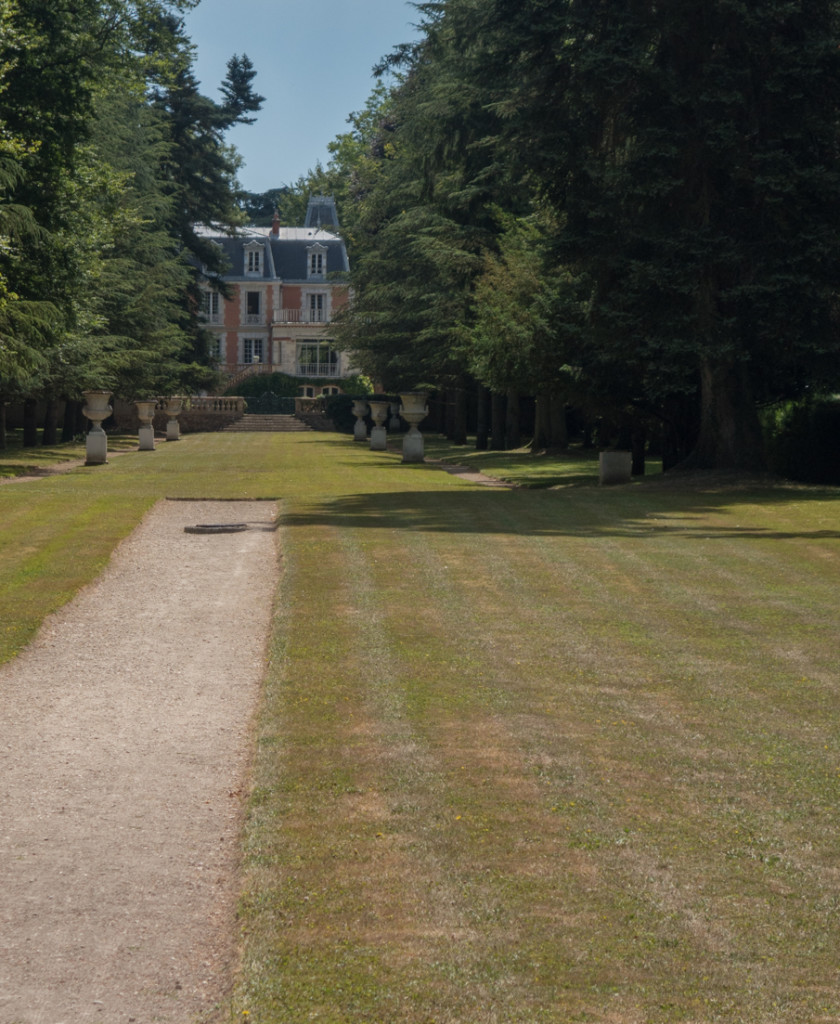 Looking across the Seine at affolantes in Samois-sur-Seine.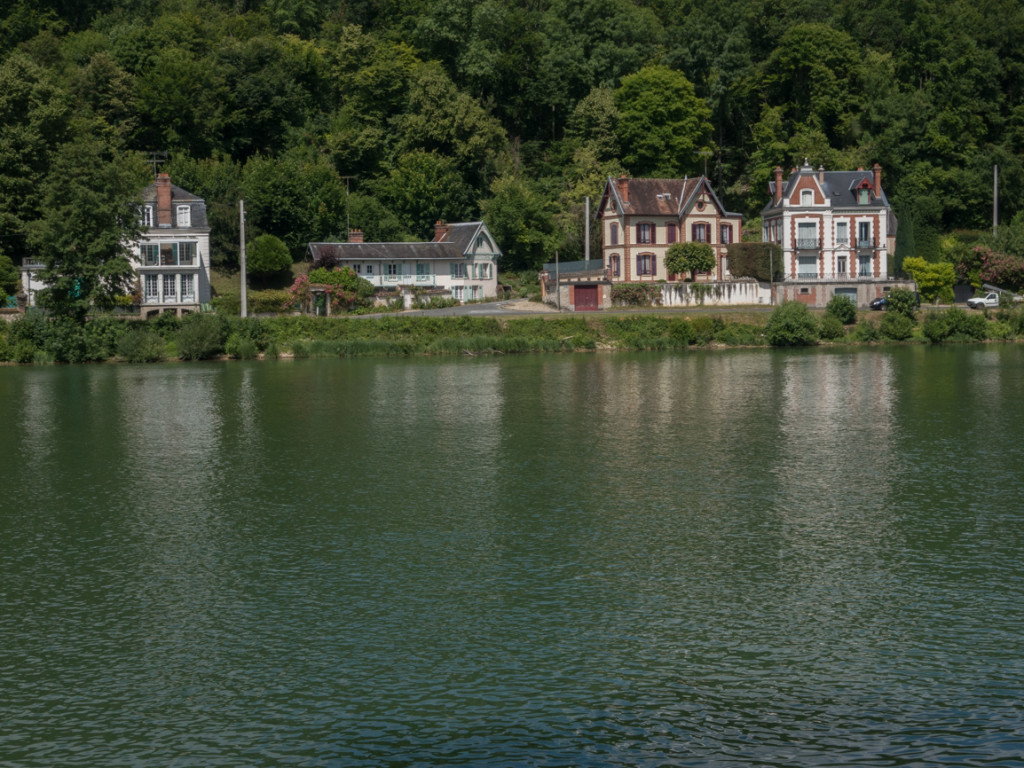 We often see these reminders.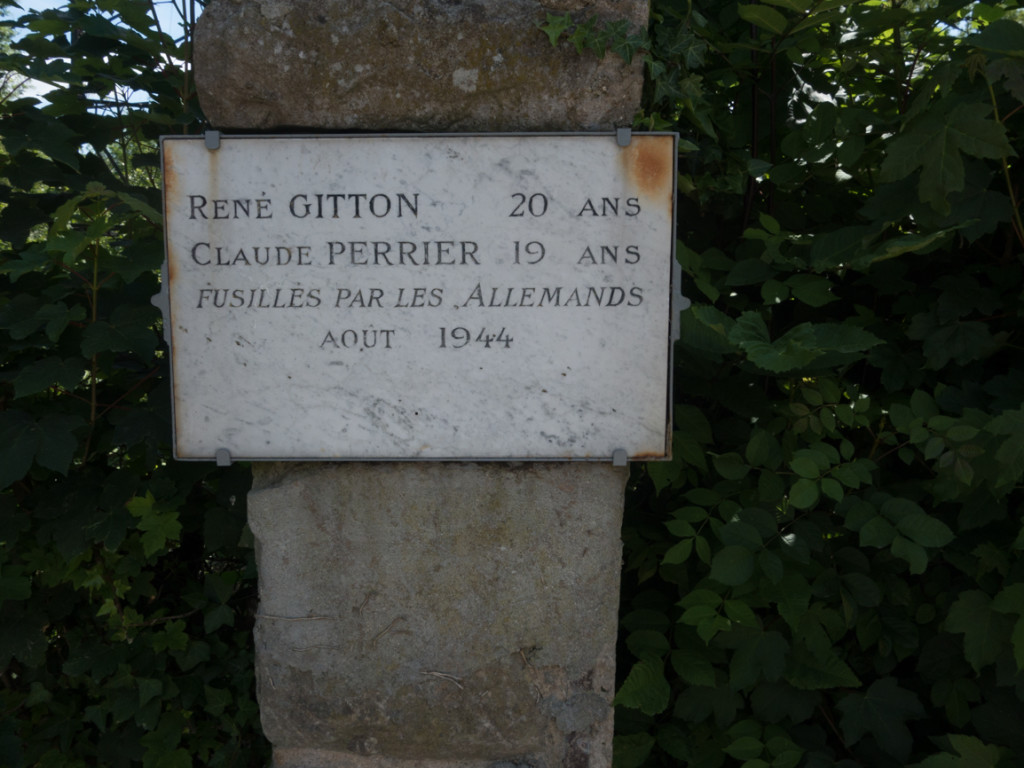 Note the ages: 19 and 20, and the date, August 1944. This area was liberated by the Allies soon after; not everyone lived to see it.
The biggest surprise: this is in a corner of a huge yard (probably 10-12 acres) of a huge and beautiful house:
This plane came into the French Air Force ("Army of the Air" more accurately) in 1961. The house and land belong to a dentist. I have not been able to discover anything about just why he has a 50-year-old fighter jet in his backyard.
That's it for this amble. We try to get out for a walk every day and so they'll be more to follow.