We didn't do anything special today; just took a drive in the country. Here are some pictures from our drive.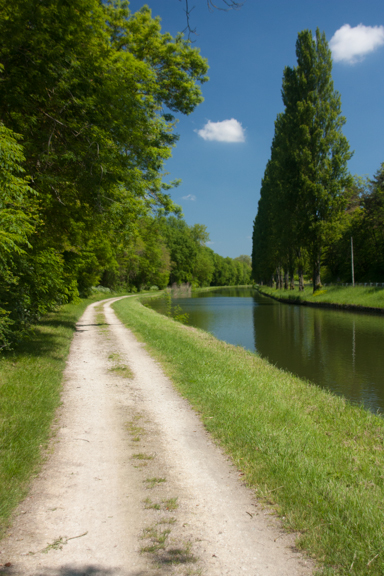 This is the Canal du Loing, near us. Any questions about why we like to walk along the canals?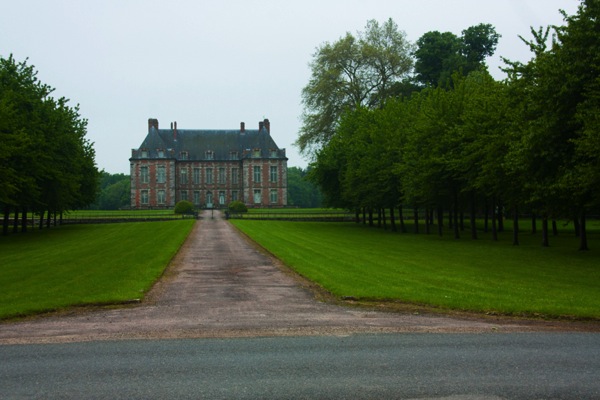 We came across this Renaissance chateau out in the middle of nowhere.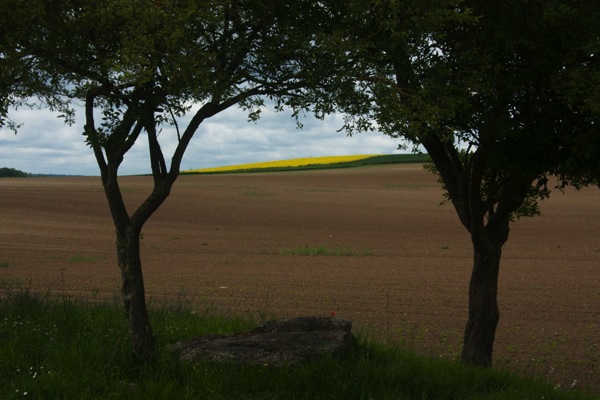 Beautiful, eh? The bright yellow field is rape-seed, grown widely in France for its oil. The countryside around us looks like this for miles and miles. We can get in the car and just drive and drive on the narrowest roads we can find, and enjoy it thoroughly.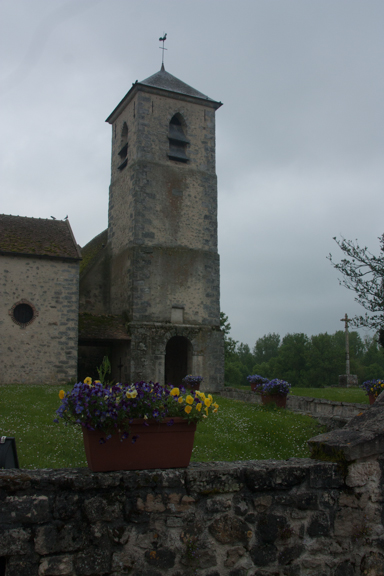 Most towns have their own, very old, Church. This is in Nonville (note: that translates as "No town." Why would anyone name a town "No Town?"). The plaque over the door has the name of the Church and the year of its first construction: 1623.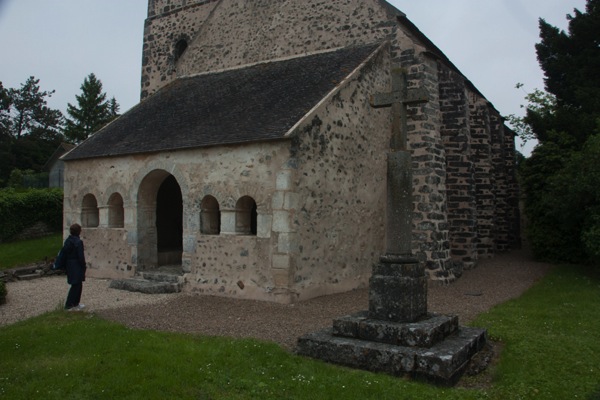 The Church in Treuzy. No date on this Church, but some definite Romanesque features, which puts it in the 11th or 12th centuries. It's probably been rebuilt several times since then, but to the original design, so the Romanesque remains.